Satoko Women's Clinic (Breast surgery and Gynecology)
Greetings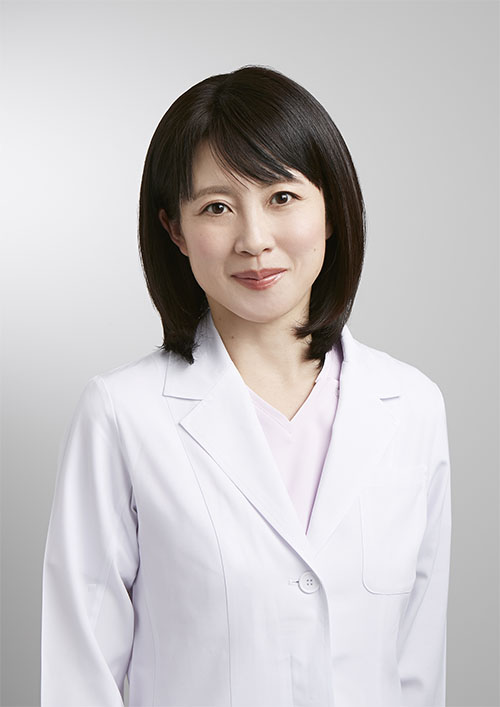 Thank you very much for visiting our homepage. My name is Dr Satoko Shimada. Here we open the women's clinics for check-up the breast and the uterus, especially for women with breast issues and gynecological troubles.
I have both an international and a Japanese medical license, studied abroad (the UK, the Ireland and the US) and trained in Japan. Having spent many years abroad, I have experienced the difficulties in finding and visiting clinics and hospital as a foreigner.
I decided to practice this clinic for those with some breast or gynecological issues living in Japan.
I would like to ask your help to fill-up the form when you visit out outpatient. Here are some inquiries in order to take mammography or ultrasonography examination safely.
Please Do not wear any perfume or deodorant spray (because it may damage the machine or affect someone undergoing breast cancer treatment).
Wear clothes that easily to take off (one-piece skirt would not be suit for the convenience).
Tell us if you have a pacemaker within your body or you have possibility of a pregnancy.
Do not to hesitate to contact us should you have any enquires.
Satoko Women's Clinic
Dr Satoko SHIMADA
Profile
PhD., M.D., B.A., M.B., B.Ch., B.A.O.
Dr Satoko SHIMADA
studied basic science at St Andrews University (the UK)
entered medicine of Trinity College Dublin as a first Japanese student (the Ireland)
did the clinical clerkship at general surgery department at SUNY downdate medical center (the US)
graduated from medical school at Trinity college Dublin university (the Ireland) qualified as a doctor and registered at medical council of Ireland (verified in EU and commonwealth of Nations)
passed the medical license examination in Japan
initiated junior resident training at JA Toride general medical center
joined the breast oncology department at Juntendo University
did the surgery rotation at Kawaguchi general hospital
did residency at breast center at Cancer Institute Hospital, Japanese Foundation for Cancer Research
studied at division of clinical genetic oncology at Cancer Institute Hospital, Japanese Foundation for Cancer Research
worked at breast and endocrine surgery department at Juntendo university Urayasu hospital
worked at breast surgery department at Juntendo university Nerima hospital
Qualifications held
International medical license (qualified and registered)
Ph.D. in medicine
Japanese medical license
Board certified breast surgeon by Japanese Breast Cancer Society
Board certified surgeon by Japan Surgical Society
Eligible to read mammography examination
Eligible to read ultrasonography examination
Occupational physician
Belongs to
Japanese Breast Cancer Society
Japan Association of Breast Cancer Screening
Japan Surgical Society
Japan Association of Obstetricans and Gynecologists
Hobbies
Sports
reading books
watching movies